In Michael Gerber's best-selling book, The E-Myth, he discusses the danger of spending all your time working in your business while rarely working on your business – focusing on the strategic activities that will help your enterprise grow and succeed.
If you're an entrepreneur, you probably have this and many other valuable selections on your shelf. Unfortunately, the wisdom in these books often remain there because we either don't read them, or don't have a meaningful way to implement the tips that could make a positive impact in our businesses. Yet another casualty of spending all our time working in our businesses and not on them.
Making Personal Growth a Priority
I don't need to convince you that professional development is important. If you hold certifications or work in regulated industries, it's likely a requirement. But have you ever considered how your business is being hindered by not making your growth as an entrepreneur a priority?
At Startup Life Support, our mission is to help entrepreneurs build the business of their dreams without burning out. That's why we're launching the Startup Life Support Book Club.  The addition of the book club allows our members to tap into the accountability of a manageable reading schedule, structured implementation, and incentives for participation. The best part? It's already included in your annual membership investment of only $350 a year. 
The Widest Net by Pamela Slim
Our first selection is The Widest Net by Pamela Slim. The Widest Net provides a proven strategy for building strong and diverse relationships, identifying and connecting with new partners, expanding markets, generating leads, and finding new customers in untapped places.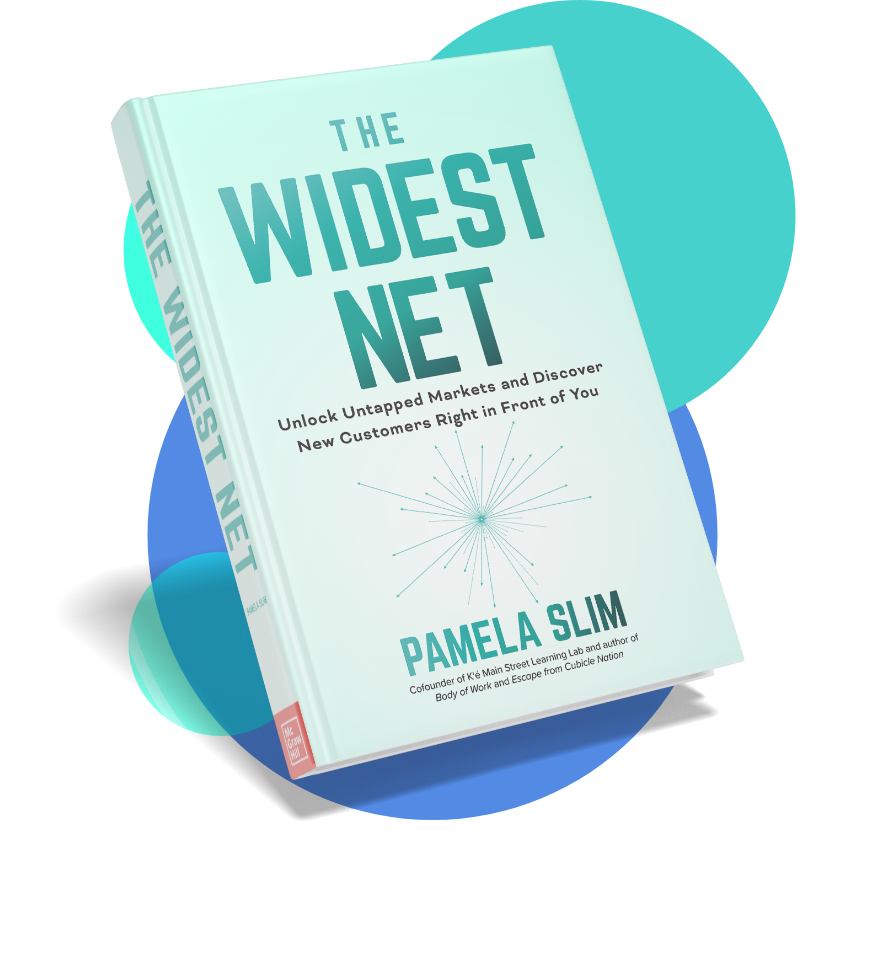 The Widest Net shows you how to:
Search outside your own lens, bias, routine and history to identify and reach ideal customers.
Attract the interest and attention of new leads by learning more about them authentically.
Develop products and services suited to these customers.
Sell through a trusted reciprocity framework where your customers become part of your ecosystem and you each help the other grow.
Build and sustain loyalty and trust with new customers.
Nurture a diverse and resilient customer base by identifying and adjusting to the ideal customer target over time.
Join Startup Life Support
If you're ready to reach more of the right customers, order the book, join Startup Life Support, and join us for our first discussion on January 6.
Questions? Text Isha at 480-568-2745.