Whether she's hosting satellite broadcasts with Oscar-winning actress Hilary Swank, giving career advice in magazines like Ebony and Cosmo, or landing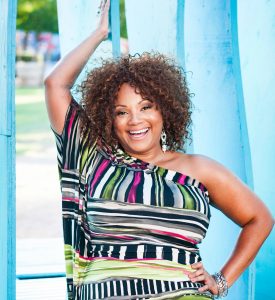 communicator and media personality, Isha brings all of her experiences to the table –including escaping the clutches of poverty as a teenage mother on welfare.
Isha is the founder of Epiphany Institute and author of the book, 5 Rules to Win Being You. A seasoned media personality and trainer, Isha hosts the podcast, On Purpose with Isha Cogborn and founder of Platform for Purpose Incubator.
In 2016 Isha founded Startup Life Support – A program to help people overcome the fear, overwhelm, and isolation of starting a business. Isha has a unique gift of bringing the puzzle pieces of your life together to create a beautiful masterpiece. No matter what you've been through or what you think you lack, Isha will help you to see just how amazing you are!
A Michigan native, Isha now resides in the Phoenix area. She enjoys Friday night Netflix binges and hanging out with her adult son, Deon.